Call out for young athletes to represent Coventry in table tennis during international event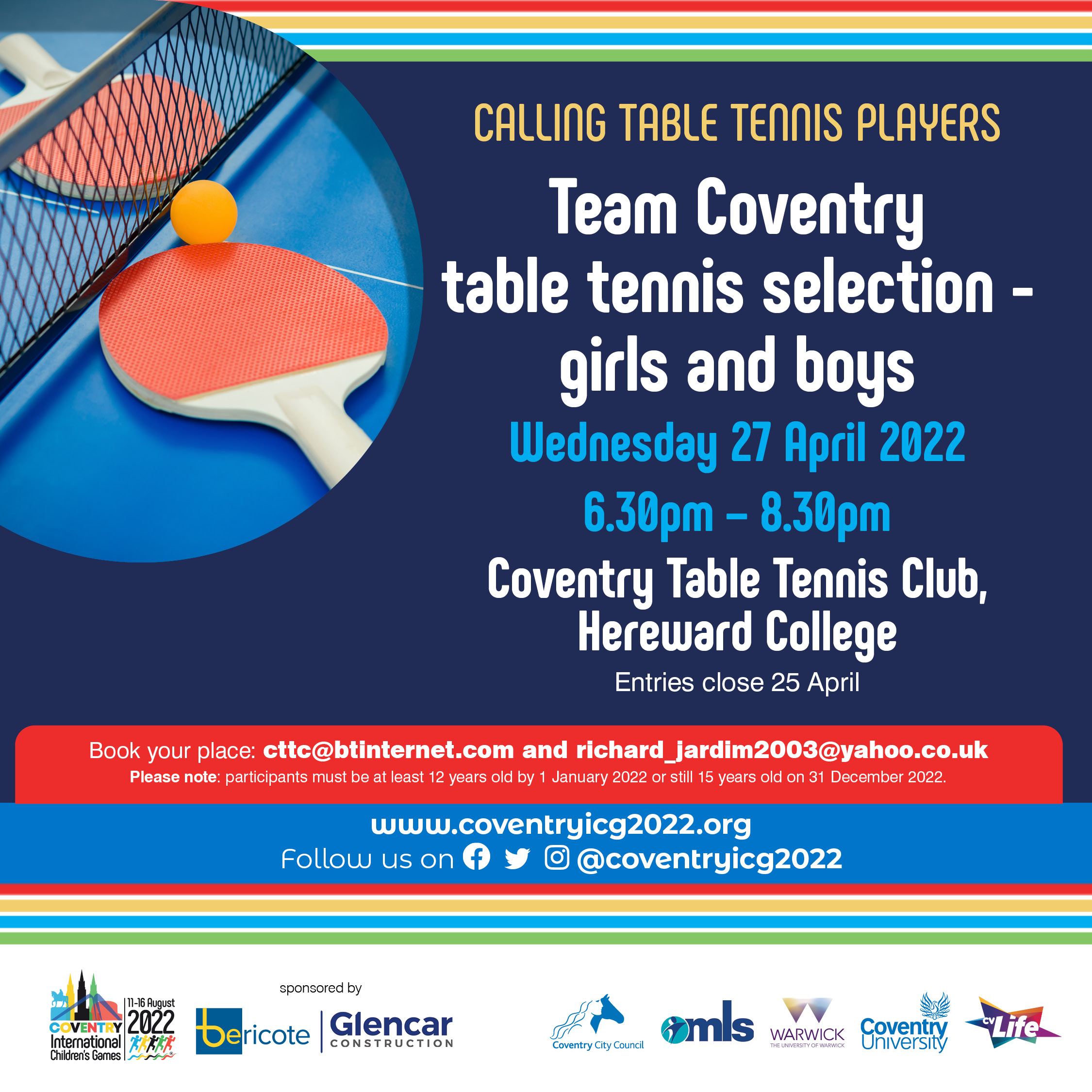 More athletes are set to join Team Coventry for the International Children's Games as the table tennis selection event takes place this month.
The selection will take place on 27 April and is open to both boys and girls. The event will run from 6.30-8.30pm at Coventry Table Tennis Club, Hereward College, Bramston Crescent, Tile Hill, CV4 9SW.
Coventry Table Tennis Club along with Richard Jardim, PE teacher and coach, will be delivering the selection event and talent spotting throughout to help finalise the table tennis team that will represent the city during the International Children's Games this summer.
Athletes do not have to be a member of a club or team to try-out.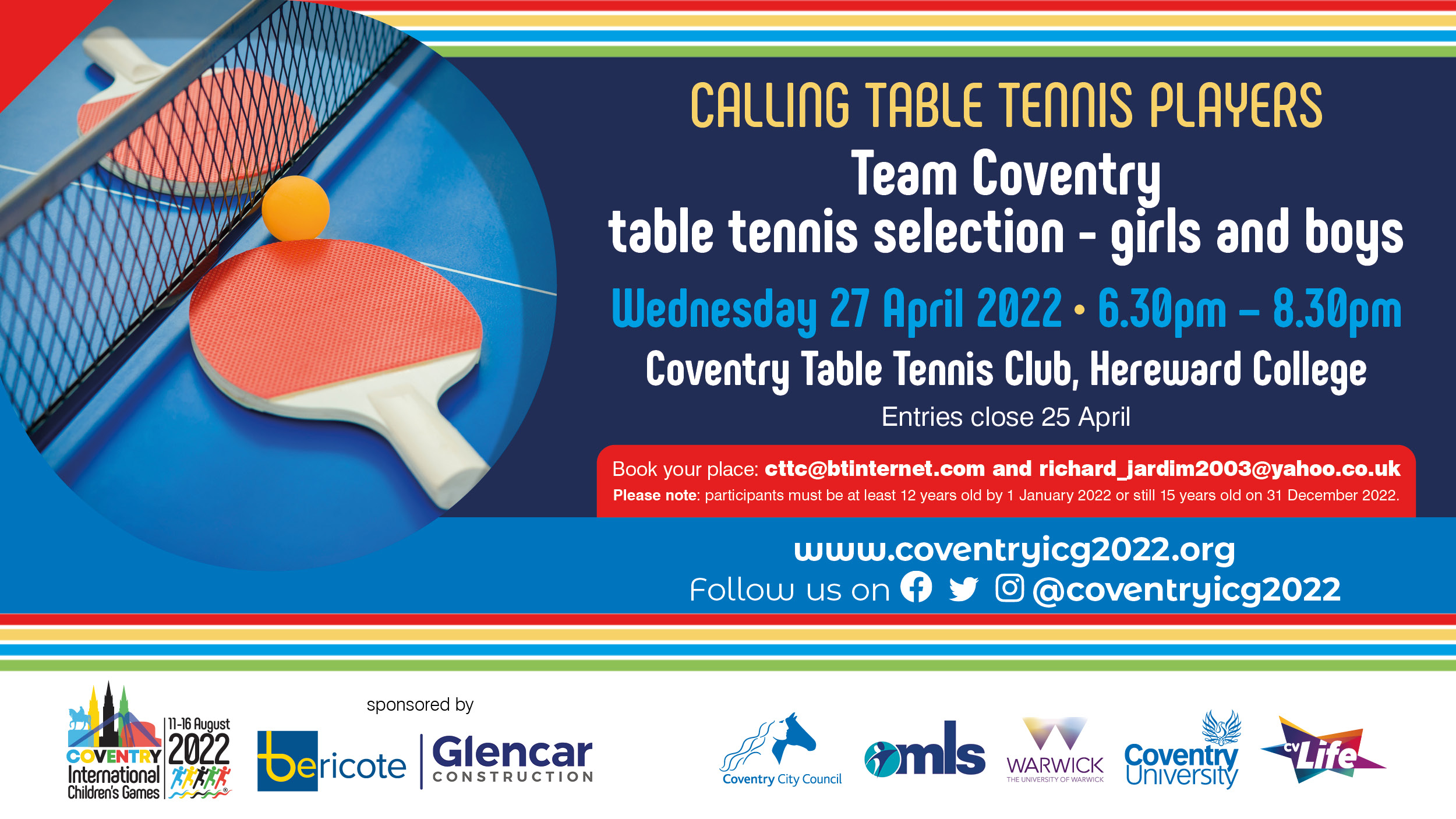 Andy Williams, Director of Business, Investment and Culture, Coventry City Council, said: "The International Children's Games is recognised by the International Olympic Committee and one that the talented young people of our city should not hold back from entering.

"Next we have the table tennis selection and I really hope to see lots of athletes come along and try-out to be a part of Team Coventry."
Danny Kingham, Team Coventry Manager, said: "This selection event is another great opportunity for the kids of Coventry to get involved in and one that could potentially springboard them to success. This is an international event that will showcase seven sports with children competing from all over the world. We are very grateful to both Coventry Table Tennis Club and Richard Jardim for supporting this event. Good luck to those that enter and see you there."
Stephen Ashby, Chairperson of Coventry Table Tennis Club, said: "Coventry Table Tennis Club is looking forward to talent spotting at the Team Coventry selection event this month. I'd like to encourage as many young people aged 12-15 in the city as possible to come and try out to be a part of the team."
The International Children's Games will take place all over Coventry this summer, from 11-16 August, with Team Coventry being sponsored by Bericote Properties and Glencar Construction.
To book your place on the table tennis selection event for Team Coventry, email cttc@btinternet.com and richard_jardim2003@yahoo.co.uk.
Entries close on 25 April.
Please note, try-outs are open to those currently in school years 9 or 10 only. Participants must be no older than 15 years old on 31 December 2022 to take part.
Keep updated on International Children's Games by following '@coventryicg2022' on Twitter, Facebook and Instagram.
Follow Team Coventry on Instagram '@TeamCoventryICG'.
Sign up to the Coventry ICG 2022 newsletter to receive updates straight to your inbox.