Four months until International Children's Games comes to Coventry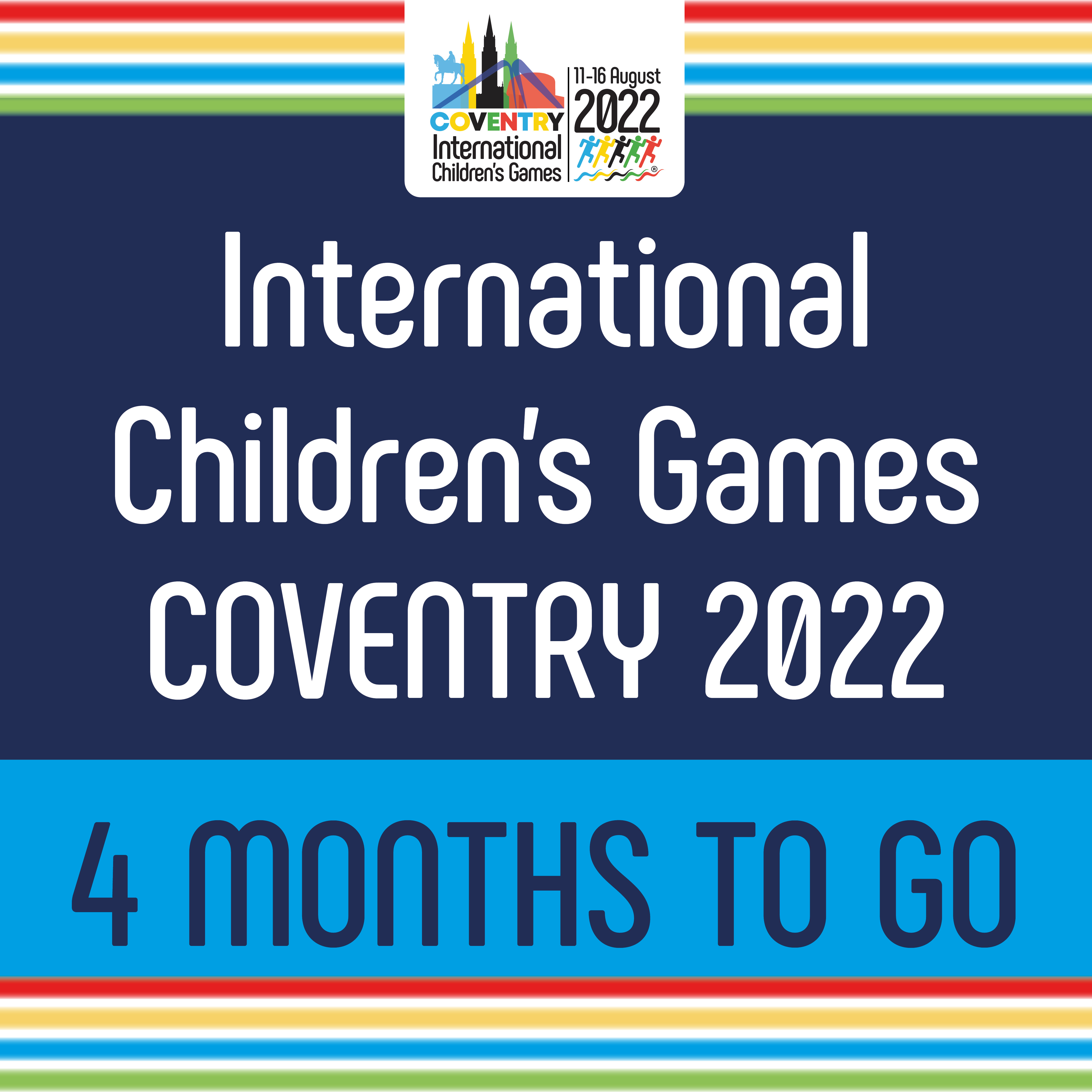 There are now just four months to go until the International Children's Games (ICG2022) comes to Coventry, with the Games running from 11-16 August 2022.
There are more than 1,500 participants aged 12-15 years from over 80 cities coming to Coventry to compete in the event from five continents this summer.
Athletes will take part in seven sports over the six days. Coventry's Games will be making history as tennis, athletics, swimming and wheelchair 3x3 basketball will all have disability or para-athlete elements to them for the first time in the history of the International Children's Games.
Coventry also aims to make the Games as environmentally friendly as possible throughout, with everything from transport – including the use of electric vehicles - to Games branding.
Head to the ICG2022 news page to read about the current flag tour and upcoming Team Coventry selection events.
Sign up to the new Coventry ICG 2022 newsletter to receive updates straight to your inbox.
Keep updated on International Children's Games by following '@coventryicg2022' on Twitter, Facebook and Instagram.