Football selection to take place for international sporting event in Coventry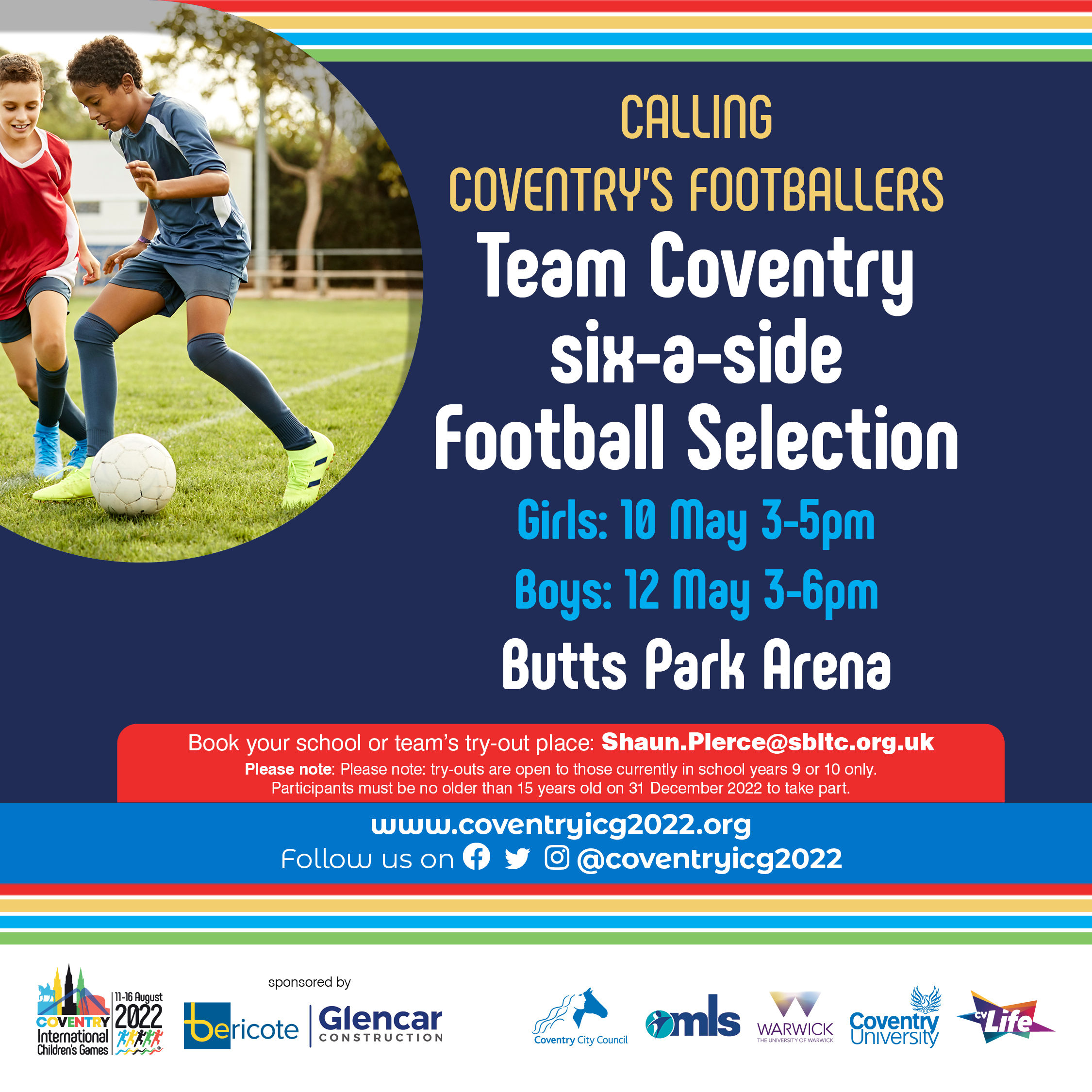 More athletes are set to join Team Coventry for the International Children's Games as the football selection event takes place in the coming weeks.
The final selection event for young athletes from the city to attend is both boys' and girls' six-a-side football.
The girls' selection will take place on Tuesday 10 May, 3-5pm, whilst the boys' selection will take place on Thursday 12 May, 3-6pm - both at Butts Park Arena.
Sky Blues in the Community will be delivering the selection events and talent spotting throughout to help finalise the football teams that will represent the official Team Coventry - sponsored by Bericote Properties and Glencar Construction - during the International Children's Games from 11-16 August 2022.
Athletes do not have to be a member of a club to try-out for football.
Andy Williams, Director of Business, Investment and Culture, Coventry City Council, said: "I'm sure the football selection will be well contested and it's great to see there is so much interest from the city's youngsters, all keen to represent their sport and their city.

"It will be great to have some more boys and girls from Coventry added to our already strong team of athletes. This is the final sport of the seven taking place at the Games that we are yet to select athletes for. I hope everyone enjoys the selection try-out sessions."
Shaun Pierce, Football Development Manager, Sky Blues in the Community added: "Sky Blues in the Community are really looking forward to helping support with the football team selection for the International Children's Games to represent Team Coventry in August.

"It was a privilege to be asked to support this event and I am sure the standard on the day will be really high."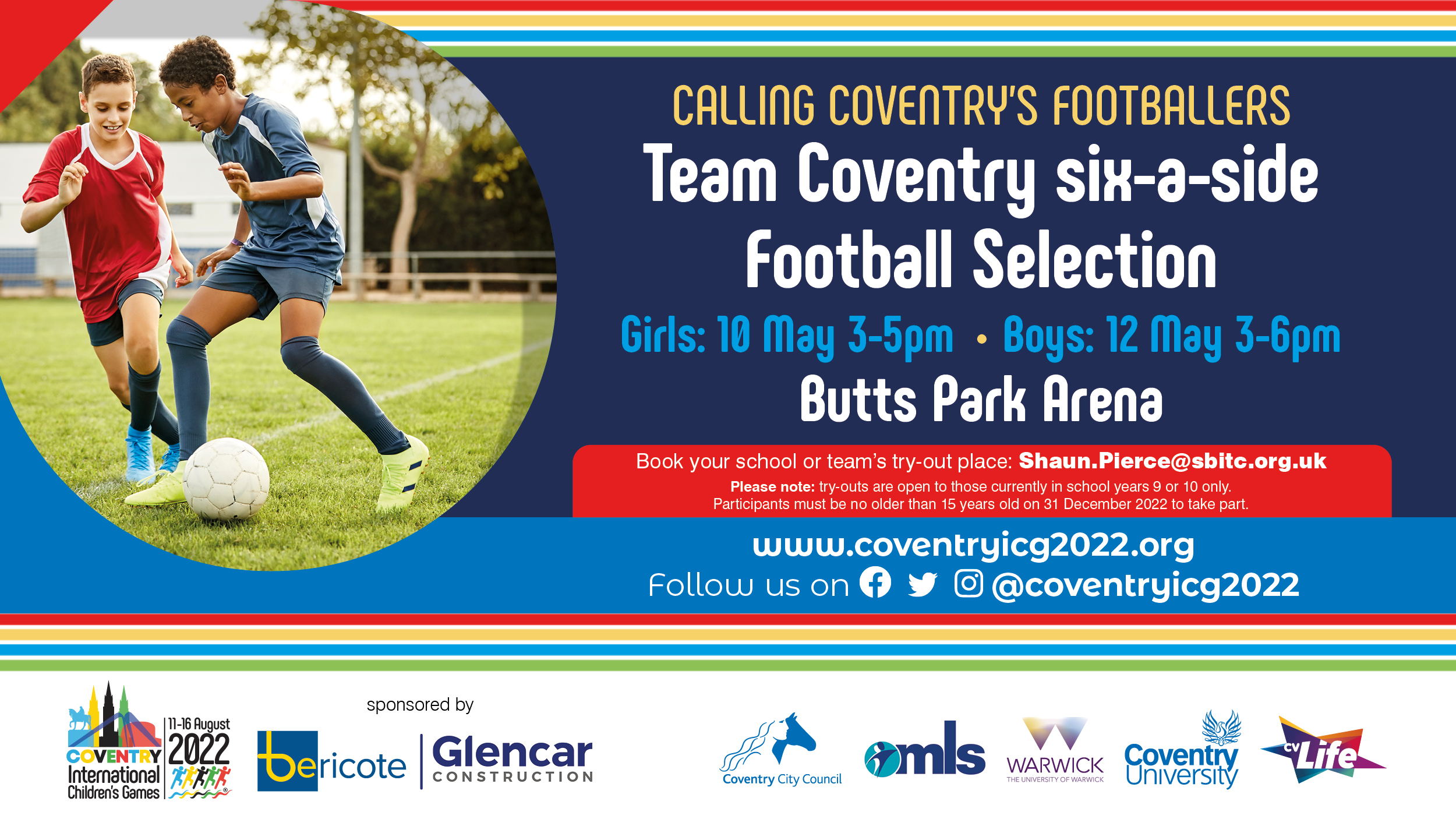 Selection will be based on the ability of the individual athletes across all teams that attend the try-out sessions. The selection will not be based on the teams that are most successful.
To book your place on the girls and boys football selection events for Team Coventry, email Shaun.Pierce@sbitc.org.uk
Please note, try-outs are open to those currently in school years 9 or 10 only. Participants must be no older than 15 years old on 31 December 2022 to take part.
Keep updated on International Children's Games by following '@coventryicg2022' on Twitter, Facebook and Instagram.
Sign up to the Coventry ICG 2022 newsletter to receive updates straight to your inbox.
Find more information on Team Coventry's Sponsors Bericote Properties and Glencar Construction on their websites. .