Six months until International Children's Games comes to Coventry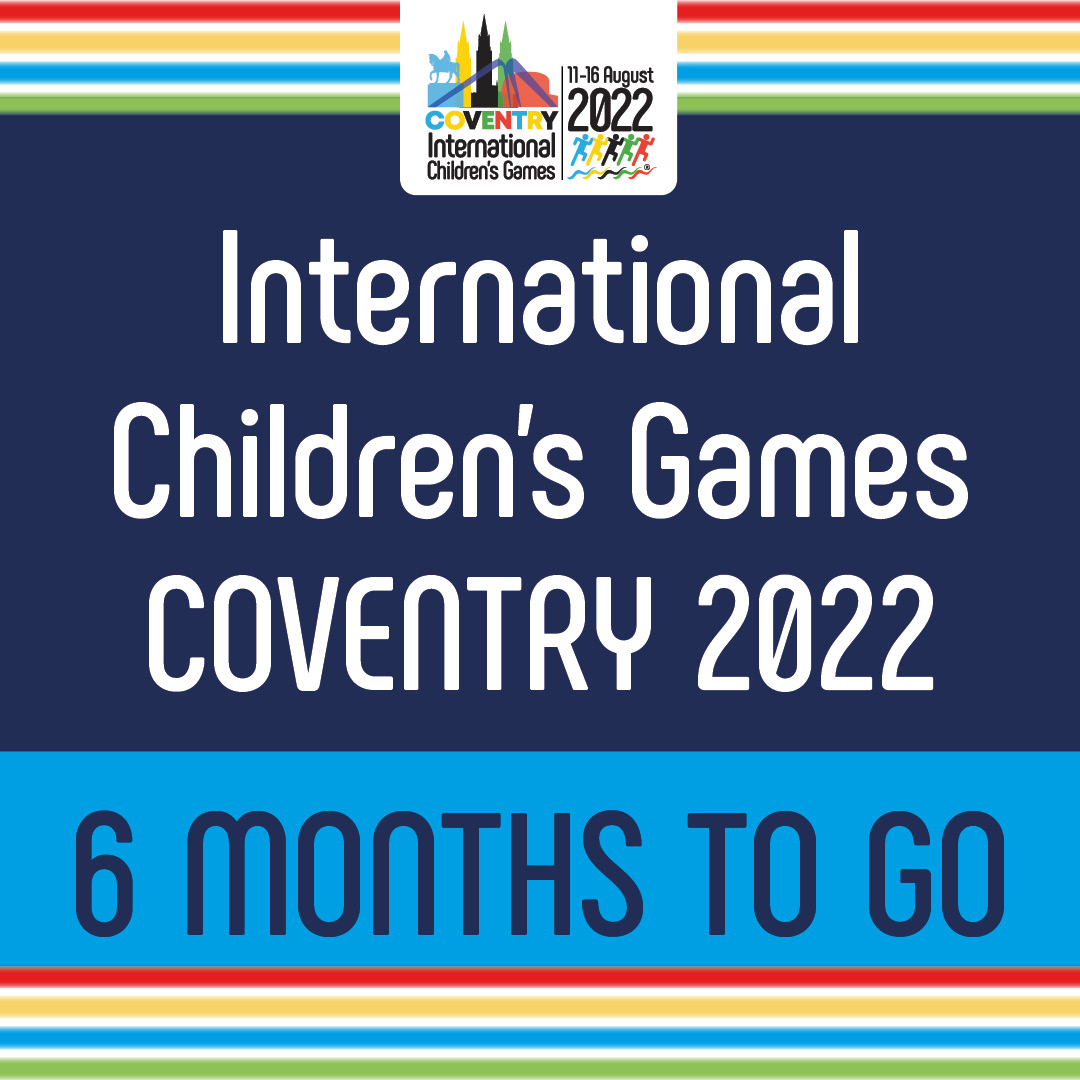 There are now just six months to go until the International Children's Games 2022 (ICG 2022) comes to Coventry with the Games running from 11-16 August 2022.
To celebrate, the ICG 2022 Team is launching a series of videos on YouTube and social media channels from the official International Children's Games Committee.
You will find a video from each of the Committee; Torsten Rasch- President, Igor Topole - Vice President, Richard Smith - Secretary General and Hugh Waters - Executive Member. You'll see each member at a different sporting location that will be part of the Games this summer.
There are more than 1,500 participants aged 12-15 years from over 80 cities coming to Coventry to compete in the Games from five continents this summer.
There are seven sports that participants will compete in and be representing their city. Coventry's Games will be making history as tennis, athletics, swimming and wheelchair basketball will all be accessible for the first time in the history of the International Children's Games.
Coventry also aims to make the Games as environmentally friendly as possible throughout, with everything from transport – including the use of electric vehicles - to Games branding.
Cllr Abdul Salam Khan, Deputy Leader, Coventry City Council and Chair of International Children's Games Stakeholder Board, said: "Now we are at the six months to go mark, things are really starting to feel real.
"At each milestone we mark, there is more and more excitement building around the Games. We will soon be seeing more Team Coventry selection days, community activity and more inspiring announcements.
"There is also just one week to go until the Team Coventry logo design competition closes. Schools should select their top three and send them to us so we can decide which design will help inspire the official Team Coventry logo to be worn for the Games."
The Team Coventry logo competition that is supported by Bericote Properties and Glencar Construction, will give Coventry schools students the opportunity to have their artwork inspire the official Team Coventry logo design. More information on the competition can be found on the ICG 2022 website.
For any further information, email covsport@coventry.gov.uk
Keep updated on International Children's Games by following '@coventryicg2022' on Twitter, Facebook and Instagram.
Sign up to the new Coventry ICG 2022 newsletter to receive updates straight to your inbox.