Team Coventry Manager for the International Children's Games announced
The Team Coventry Manager for the International Children's Games has been appointed and will now begin to work with young athletes and coaches from the city.
Danny Kingham, one of Coventry's School Games Organisers and city-wide sport event organiser will be the Team Coventry Manager. He will be bringing together the final Team Coventry athletes once all selection events have taken place and the athletes that will represent Coventry have been finalised.
Today also marks the launch of the official Team Coventry Instagram page where you will find regular updates on the Team and new athletes, event information and general encouragement for Team Coventry.
Team Coventry will be made up of young people aged between 12-15 from across the city. As the Games is hosted in Coventry this year from 11-16 August, the chance to represent their city during this international event is a once in a lifetime opportunity.
Danny Kingham, Team Coventry Manager, said: "I'm excited to be managing Team Coventry for the International Children's Games this year. The event is going to be amazing and I'm looking forward to bringing together all the athletes that become a part of the Team.

"We are today launching the Instagram for our city's team, too. It will be full of Team Coventry photos with the athletes training together and we hope this will encourage other teams that will be competing in the Games to either do something similar or use our account as encouragement for their team too.

"Please follow our journey and support the young athletes in our city."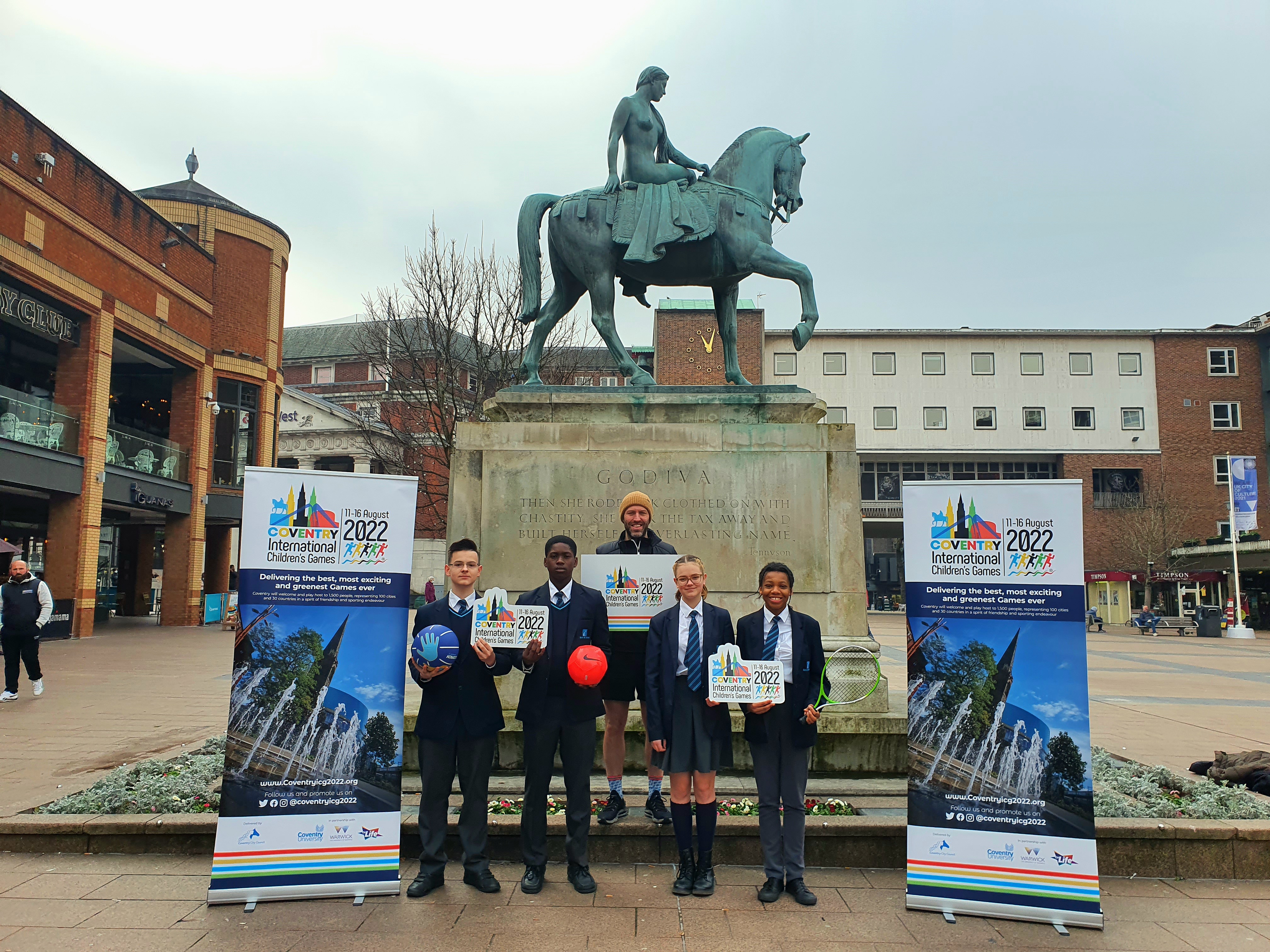 The International Children's Games will be taking place in Coventry from 11-16 August, 2022.
To learn more about Team Coventry, or for more information on the Team's logistics, email TeamCoventryICG@outlook.com.
Follow Team Coventry on Instagram '@TeamCoventryICG'.
Listen to Danny Kingham talk about becoming the Team Coventry Manager on YouTube.
Keep updated on International Children's Games by following '@coventryicg2022' on Twitter, Facebook and Instagram.
Sign up to the new Coventry ICG 2022 newsletter to receive updates straight to your inbox.
Head to the Coventry ICG 2022 website for more information on upcoming selection events for Team Coventry.